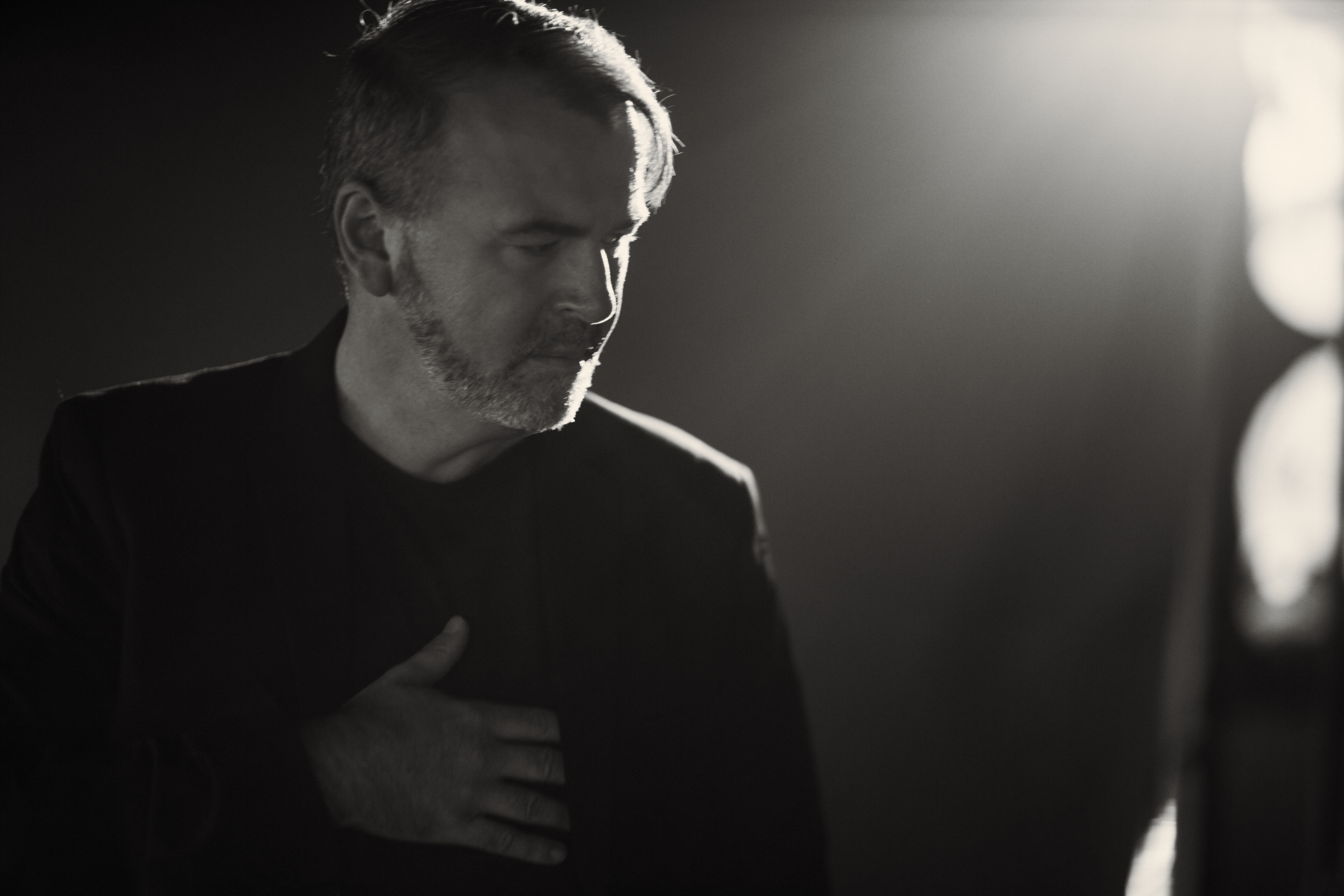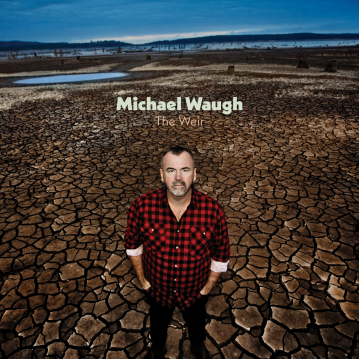 Michael Waugh – Biography
Michael Waugh gives a profound new voice to the Australian experience. His insightful storytelling cuts to the heart of everyday life. It is honest, emotionally brave and compelling in its beauty. He has been likened to the iconic Australian singer songwriters Mick Thomas, Paul Kelly and John Williamson.
Waugh's two critically acclaimed albums to date, 'What We Might Be' and 'The Asphalt & The Oval' drew on his experiences growing up in an East Gippsland dairy farming community. They resonated with audiences and connected him to a community of peers.
He performed at major festivals from Port Fairy to The Gympie Muster, won awards and earned lofty praise from some heavyweight critics.
Praise for 'What We Might Be' released in 2016:
"With this one record Waugh has done enough to add himself to the list of archetypical Aussie singer-songwriters" 4 star review, Paul Smith – The Sydney Morning Herald
"His songs reverberate with reminiscences from rural Victoria sung in an accent as broad as the Murray-Darling Basin" 4 star review, Tony Hillier – The Weekend Australian
"Outstanding debut release" Billy Pinnell – Stacks Magazine
"A flawless collection of beautiful songs" Allan Caswell – Country Music Capitol News
Praise for ''The Asphalt & The Oval' released in 2018.
"Unguarded intimacy is part of his overwhelming charm… I can recommend the entire collection of 13 tracks, which together offer a masterclass in songwriting… When Michael Waugh opens his mouth, you should listen" 4.5 star review, Andrew McMillen – The Australian
"These 13 tracks are at once insightful and wondrous" Jon Wolfe, Country Music Capital News
The Age Music Victoria Awards 2018 – Winner, Best Folk and Roots Album.
The Australian – 10 best songs of 2018 "They Don't Let The Girls in the Game"
2017 CMAA Golden Guitar awards – Best New Talent nomination
Michael Waugh's songs peer unflinchingly into the lives of those who have faced misogyny, homophobia, illness, violence and mental health in Australian rural communities – but the stories are lovingly depicted, evoking striking images of funny, real, beautiful, strong and flawed people. They are deftly balanced with humour, hope and lightness – textured with Australian vernacular and detailed with idiosyncrasies of specific places and people.
His insightful tributes to friends, family and parenthood are simultaneously deeply personal and nationally recognisable; audiences see their own brothers, parents, pubs, rivers, struggles and joys reflected in the faces of those characters who live large in Michael's songs.
"This Song Reminds Me", the first single from Michael Waugh's forthcoming third album, produced by multi ARIA and Golden Guitar winning producer Shane Nicholson, is out now on Compass Bros Records / UMA.
New Album – The Weir
Award winning singer-songwriter Michael Waugh takes the best bloody pies in the world to the cracked heart of Lake Glenmaggie in his new album, The Weir.
 Meredith O'Shea's cover photograph for Michael Waugh's new album The Weir shows the cracked patina of red dirt at the thirsty heart of Gippsland's Glenmaggie Weir. The Weir – the irrigation reservoir serving dairy farmlands throughout the Victorian town of Maffra, 220 kilometres east of Melbourne, and it's surrounds, is at 13% capacity. There's a distant suggestion of water on the horizon and the promise of rainclouds overhead.
Michael Waugh is at the centre of it – singing about his national identity, paying tribute to the Weir – that place where all of the rivers return, dusty with ghosts of his ancestry, memories of his childhood, and reflections of his manhood.
The Weir is Waugh's third album and follows the critically acclaimed The Asphalt & The Oval (winner 2018 The Age Music Victoria Awards 'Best Folk and Roots Album') and 2016's What We Might Be (Golden Guitar Award nomination in 2017).
It's also Michael's third studio project with multiple ARIA and Golden Guitar award winning singer-songwriter Shane Nicholson in the producer's chair. Their reference points throughout were the songs and artists that have defined the Australian sound – our musical voice.
Nicholson, an accomplished multi-instrumentalist, played all of the instruments on the record with the exception of violin, for which he enlisted the legendary Lindsay Martin. Felicity Urquhart and Lyn Bowtell (from Bennet, Bowtell and Urquhart) feature on background vocals.
Michael reflects on the recording process:
"As a songwriter, there is no greater joy than to hear Shane Nicholson play something that I wrote. This time around we had a stronger concept and a bolder vision for the album – we spent more time and had more fun experimenting with sound.
 I think that you can only take those types of creative journeys with a really trusted friend. Shane has always been so conscious of serving the story of the song – and I really believe that on this record he stretched himself.
 And while I loved every moment in the studio – I think I was most excited about the sessions with Felicity and Lyn. Those women know each other's voices so well – it reminded me of the McGarrigle sisters or Rose Bygrave and Marcia Howard from Goanna – creating this magic sister-sound."
The Weir is about growing up Australian. It's short-story-songs are as pointed and potent with images of Australian life as a Tim Winton narrative.
The album is unapologetically longform. Parenthesised by cicadas, singing the music of our bushland, Waugh paints parochial images of custard tarts served by a woman who call us 'Love' at the local bakery ('The Weir'), fibreglass fruit discovered when we first see our country from the back seat of a car ('Big Things') and Aussie rock legends forming the soundtrack to our cultural identity on Sunday night episodes of Countdown ('This Song Reminds Me').
There are mozzie bites (and other itches) tempting us to scratch when we meet our first love on beachside summer holidays ('Seaspray'), distances between each other that we attempt to drive away on those long Australian highways ('Be There'), and the unsophisticated, lived-in beauty of a relationship that has grown as comfortable as a dinner in front of an episode of Neighbours on a weeknight ('Like I Used To').
As the lyrics of the title-track suggests, it is also about the things that lie underneath: the impact of drought and thoughtless industrial change in small country communities ('Down in the Valley'), the death-wish of disenfranchised youth in regional centres ('Warragul Police'), the homophobia that shuts down our little boys ('Mary Lou'), and the shame of our history ('50 words').
Michael says of the songs
"As a writer, I try really hard to be honest. It's not always my truth – but there is a truthfulness that I try to achieve. In a song like 'Born Here', I was born at 13 Macadam St, Maffra. There was pampas grass in the front yard and a Doberman called Ben. I did split my head open and they stitched me up at the Maffra Hospital.
 It's the same in 'Big Things' – I can still picture that car ride through the middle of Sydney, towing a van, with mum trying to read a map by turning it upside down and the stress of a city where every road was going one way in the wrong direction and every bugger was in the lane you wanted to merge into.
 Those factual truths become the texture of my songs.
 But, in 'Warragul Police', it's different. I wrote that song when I was driving through Warragul and I heard a brief news report about something that had happened to a boy who was the same age as my son. The story is not factually true – but it is about me reaching out as a dad, and imagining the horror of that moment, sleepily opening the door to those shadows through the flyscreen, the moment of wondering what that little bastard's done – trying, as honestly as I can, to feel what that moment must have been like for that other father, who I've never met, at the instant where it all turned into scrambled eggs.
Ultimately, the album is about being lucky to be Australian ('Born Here') – but with an uncompromising sting in its tail."
 The Weir is built around a triptych of songs that keep bringing us back to the image of Glenmaggie.
We are taken to summers where we eat the best pies in the world from the Maffra bakery as children dive into the water. Later, in the haunting and suspenseful 'Search Party', this motif is twisted into the image of hands reaching up through the mud on a night of Aussie male aggression, the phantom of suicide haunting men's minds through a fog of stubbies and panic.
The closing track, 'Last Drinks', tells of Waugh's love for his son and his family and we learn how the Weir was built. Poor Irish immigrants to the area (Waugh's great grandparents) had their farms bought in the 1920s by the state government in a forced acquisition of land. Being the fiery people that they were, they refused to leave – and stayed on the land as the Weir wall was built. Legend has it that the last of them held out at the Glenmaggie Hotel and when the inevitable flood came, and the water finally reached the bar, the bartender called "last drinks".
At a time when other walls are being built to keep immigrants out, The Weir asks questions about what it means to be Australian, channelling the music of our cultural heritage and stories that embrace the beauty and ugliness of who we were and who we are – reflecting on the edge of the Weir, eating the best bloody pies in the world.
The Weir will be released on Compass Bros Records, through Universal Music Australia in September.
For further information please contact:
Jules Delemare @ Wild Heart Publicity
jules@wildheartpublicity.com
OR
Stuart Coupe @ Stuart Coupe Publicity
coupe@laughingoutlaw.com.au
0408 745 271